Student Life
Black History Month
Tuesday, Feb. 23, 2021
12:30–1:30 p.m.
Tips for Joining Teams Events
Use your COM email
If you use an outside email you won't be able to use the chat feature.
Click the link on the day of the event
If you try to connect at a different time, no one will be there.
Microsoft Teams Channel
Join the Student Life Events Channel for up-to-date information.
---
If you need help, contact Kari Starz.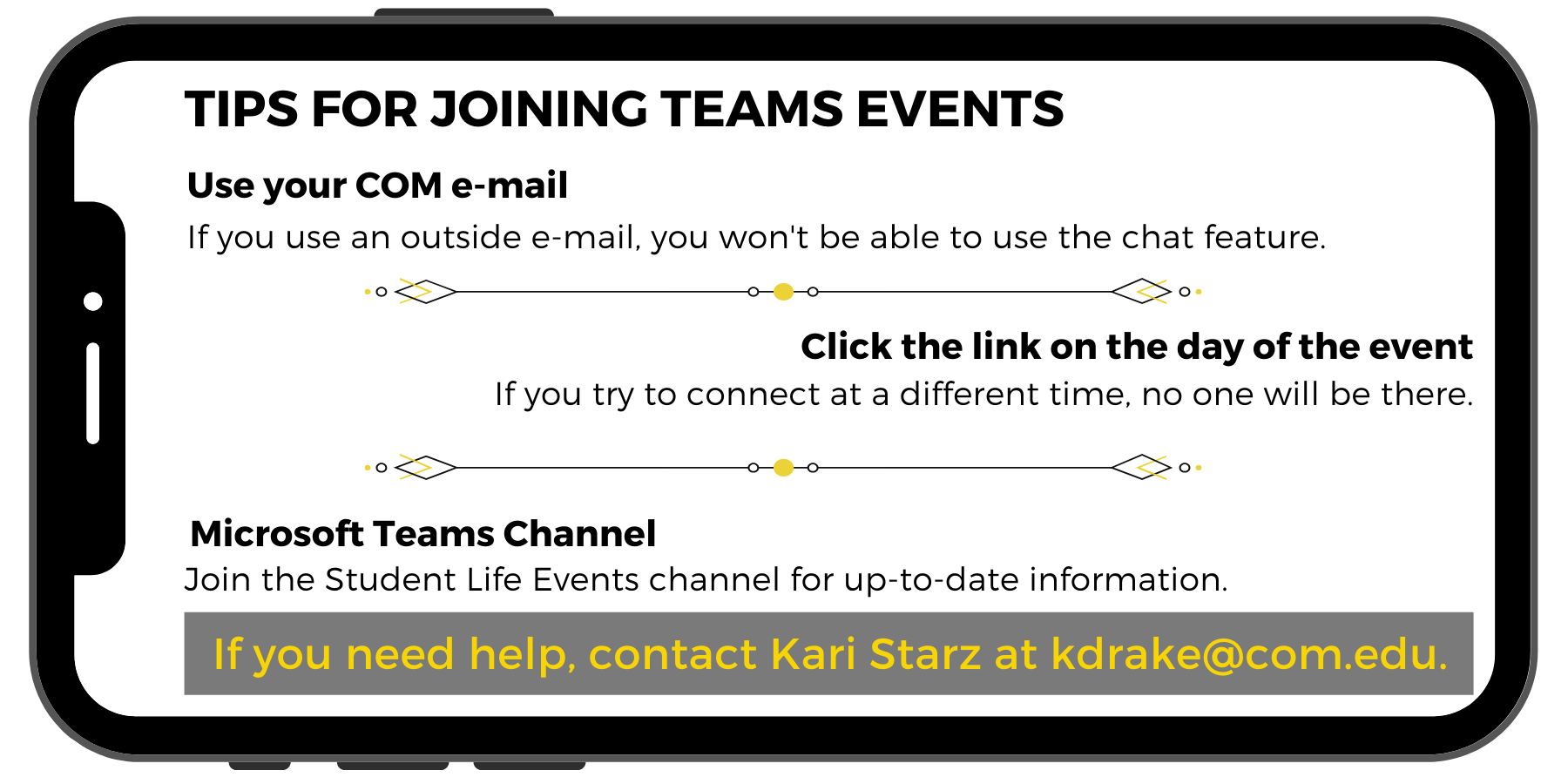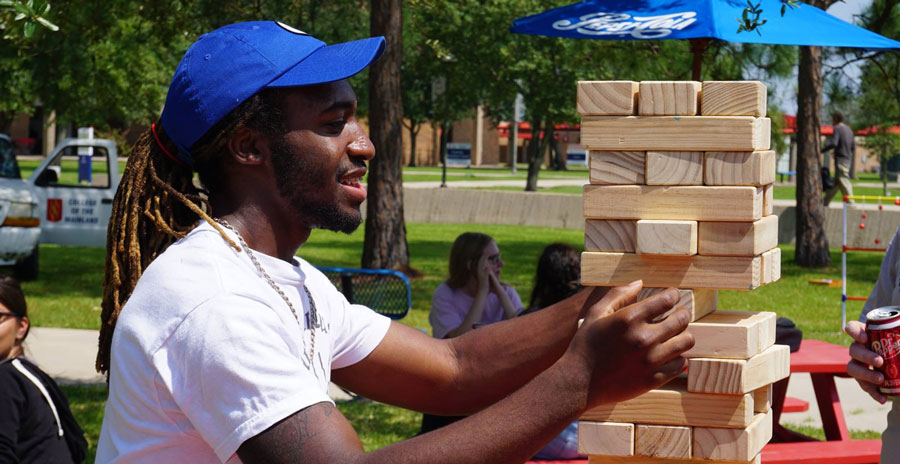 Connect with others who share your interests, from art to gaming, or who want to make a difference on campus and in the community.